Exhibit 5.3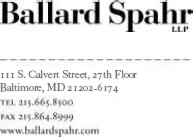 June 6, 2022
BigBear.ai Holdings, Inc.
6811 Benjamin Franklin Drive, Suite 200
Columbia, Maryland 21046
| | | |
| --- | --- | --- |
| | Re: | Registration Statement on Form S-1 (Registration No. 333-261887), as amended (the "Registration Statement") |
Ladies and Gentlemen:
We have acted as Pennsylvania counsel to ProModel Corporation, a Pennsylvania corporation (the "Guarantor"), in connection with the registration of certain securities of BigBear.ai Holdings, Inc., a Delaware corporation of which the Guarantor is a subsidiary (the "Registrant"), which include $200,000,000 maximum aggregate offering price of the Registrant's 6.00% Convertible Senior Notes due 2026 (the "Notes") and the Guarantee (as defined herein), under the Securities Act of 1933, as amended (the "Act"), pursuant to the Registration Statement, which was originally filed with the Securities and Exchange Commission (the "Commission") on or about December 23, 2021. You have requested our opinion with respect to the matters set forth below.
We understand that the Notes have been issued under, and are subject to the terms of, the Indenture (as defined herein) and that the Guarantor, jointly and severally with the other guarantors party to the Indenture from time to time, will provide a full and unconditional guarantee with respect to the Notes pursuant to Article 13 of the Indenture (the "Guarantee").
In our capacity as Pennsylvania counsel to the Guarantor and for purposes of this opinion, we have examined originals, or copies certified or otherwise identified to our satisfaction, of the following documents:
| | | |
| --- | --- | --- |
| | (i) | the Amended and Restated Articles of Incorporation of the Guarantor filed in the records of the Department of State of the Commonwealth of Pennsylvania (the "Department") on April 8, 2022 (the "Articles of Incorporation"); |
| | | |
| --- | --- | --- |
| | (ii) | the current bylaws of the Guarantor (the "Bylaws"), as certified by an officer of the Guarantor; |
| | | |
| --- | --- | --- |
| | (iii) | certain resolutions adopted by the board of directors of the Guarantor (the "Authorizing Resolutions"); |
| | | |
| --- | --- | --- |
| | (iv) | an executed copy of the Indenture, dated as of December 7, 2021 (the "Base Indenture"), by and among the Registrant, as issuer, each of the guarantors party thereto from time to time, and Wilmington Trust, National Association, as trustee (the "Trustee"), as supplemented by the First Supplemental Indenture, dated as of June 6, 2022 (the "Supplemental Indenture" and together with the Base Indenture, the "Indenture"), by and among the Registrant, the Guarantor, the other guarantors party thereto and the Trustee; |